Ute Canopies
New Design Ute Canopies – Our ute canopies are made to order in our new improved design Specifications
Custom fitted to all tray sizes
Quality Australian Canvas
Generated fold corner design
Pitched roof design
Stainless steel fittings

Zincalume

, removable frame
Optional extras:
Roof sail track for external shelter
Mesh or Clear Windows
Privacy window covers
Loops or shock cords
Dust prevention vent
Roof racks (yes you can have a waterproof canopy and roof racks!)
How it works:
"We make buying a custom ute canopy and frame easy". Both the zincalume steel frame and the canvas canopy are manufactured and fitted here on site at Ian's Campers. No more getting one company to build the frame and another to manufacture and fit the canvas.
At Ian's campers you simply drive in for a measure, pay your deposit and drive out. Then we let you know when it's ready, we book you in to fit the frame and canopy all in one day. A simple and easy way to get a custom made, high quality canopy that makes your ute so much more versatile.
And if you can't come to us we also offer a DIY service- if you or someone you know can weld, than we can ship the materials and custom fitted canvas to anywhere in Australia. To ensure an end product that's the same as our custom made onsite product this is a multi stage process- please allow 4 weeks to complete your canvas canopy. Should your timeframe be shorter than 4 weeks please contact us directly to discuss options- we may be able to make it happen!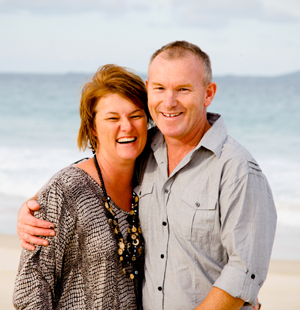 Our Story
Ian's Campers are the original Built To Last product, born out of life throwing and engineer a tragic wobbly, a new partnership, and two minds building a great product from the ground up.
Contact Us
Why Wait? You're in the right place. Just drop us a line and get yourself into some camping adventure.